Have a question, need support, or want us to show you how to use Liquid Assets? We're here to help! Just select one of our free support options and we'll get you taken care of!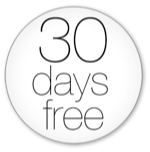 Try It Free For 30 Days!

We know choosing the right POS for your business is an important decision, that's why we're here to make the process as easy as possible! We give you a full 30 days free to try Liquid Assets, provide you with free setup assistance, and even offer full service installation options. Still need more information? Schedule a live demo with us and we'll show you exactly how Liquid Assets can start making you more money!