Pricing, Plans for Every Size
We've priced Liquid Assets to be affordable for establishments both small and large. Whether you're looking for a single station setup in your small neighborhood bar, or multi-station setup for your nightclub, we've designed a package for you.
First 30 days free, cancel anytime
Single POS access
Hardware required
(Terms & Conditions Below)
First 30 days free, cancel anytime
Two station POS access
Hardware required
(Terms & Conditions Below)
First 30 days free, cancel anytime
3-5 station POS access
Hardware required
(Terms & Conditions Below)
Subscription Terms and Conditions
Billing Details:
Although a valid credit card is required to start your subscription, you will not be immediately charged. Your first 30 days are free and you will not be billed for the subscription during this time period. Your card will be automatically billed after 30 days have expired and every 30 days thereafter until canceled. The free initial period does not include any hardware. There are no term commitments or contracts, cancel at anytime.
Hardware Requirements:
In order to utilize Liquid Assets POS, a minimum hardware package is required, which is The Essentials package. This package (and all other packages) include the required USB card reader (see
more on hardware
) for securely processing credit cards. Any hardware purchased is yours to keep regardless of the status of your monthly subscription.
Merchant Account:
Liquid Assets requires a merchant account to process credit cards and use the software. Liquid Assets has integrated
credit card processing
through Card Connect. Once your subscription purchase is complete, we will contact you to complete your merchant account application process. Liquid Assets will be your Card Connect agent--we will handle your application process and merchant account setup.
Software Delivery:
If you intend on using your own hardware, we will provide you with a download package (or by mail if you prefer) for installation once your merchant account is activated. Otherwise, if you will be purchasing one of our turnkey hardware solutions, your hardware will come pre-configured with Liquid Assets POS.
Other Details:
After your payment, we will contact you regarding additional hardware and installation needs. You can also visit our
Hardware
section and purchase hardware online. Installations larger than 5 stations are available on a custom basis, contact us for a
custom quote
.
All Liquid Assets Monthly Plans Include
Full, unrestricted version of Liquid Assets
iOS (iPhone and iPad) Connectivity
Email reporting, statistics, and graphs
FileMaker Pro subscription license
No commitment, cancel anytime
Unlimited employees/users
Unlimited managers/administrators
Unlimited inventory and sales items
Free software updates
Convenient monthly billing
Integrated credit processing
User support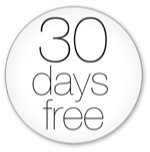 Try It Free For 30 Days!

We know choosing the right POS for your business is an important decision, that's why we're here to make the process as easy as possible! We give you a full 30 days free to try Liquid Assets, provide you with free setup assistance, and even offer full service installation options. Still need more information? Schedule a live demo with us and we'll show you exactly how Liquid Assets can start making you more money!
What You'll Need To Complete Your System
There are three simple components to a complete Liquid Assets POS system. Don't worry, just
request a quote
and we'll get you setup from start to finish!