All The Features You Need, None You Don't
Liquid Assets POS has been designed with no preconceptions of what "should" be in a POS. Instead, we've added the features you really need behind the bar. That means we have features that are desperately missing from some POS systems (like real inventory management) and sometimes passing over those that are overly complex and rarely used (like intricate ticket splitting). The result—a simpler, more powerful POS.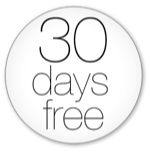 Try It Free For 30 Days!

We know choosing the right POS for your business is an important decision, that's why we're here to make the process as easy as possible! We give you a full 30 days free to try Liquid Assets, provide you with free setup assistance, and even offer full service installation options. Still need more information? Schedule a live demo with us and we'll show you exactly how Liquid Assets can start making you more money!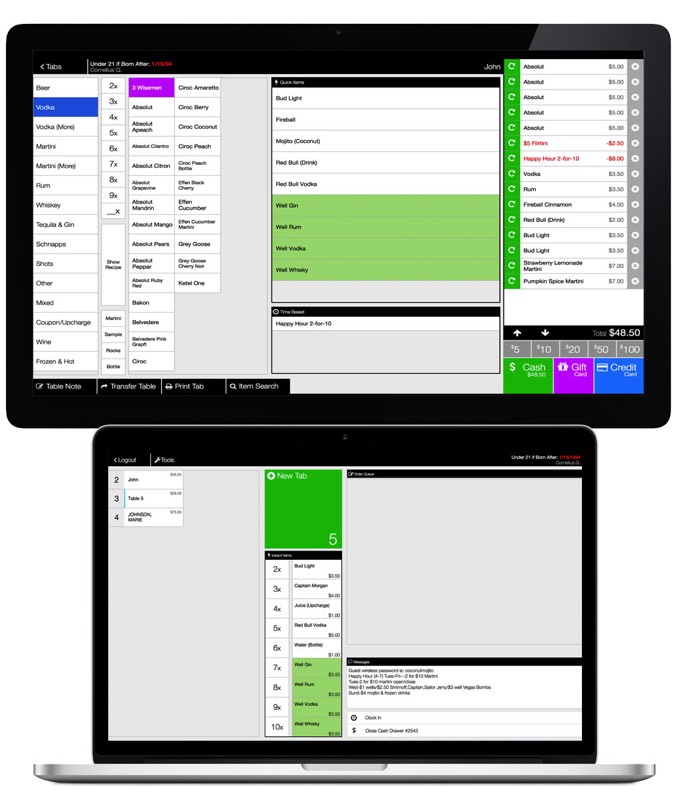 Simplicity is at the core of the design of Liquid Assets. We've developed our POS from the ground up to ensure that every feature we include is both necessary and ultra-simple to use. That results in quicker training, faster usage, and more knowledgeable employees.
Frequent employee training in the service industry is just commonplace. Unfortunately, many POS vendors seem to ignore that fact. Aloha's server guide, for example, over 80 pages! Their manager guide, over 150! You can spend hours (or a ton of money) training your employees on a traditional POS system and still leave them without a complete knowledge of the system.
Employee Training, Under 30 Minutes
We've designed Liquid Assets to be incredibly simple so you can train your employees in a fraction of time of a traditional POS or even a classic cash register setup. With Liquid Assets, you can setup and train a brand new employee in less than 30 minutes. That means, in the time it takes to setup the bar, your new employee can be trained to ring in drinks accurately and take in money. You owe it to yourself and your employees to experience the simplicity of Liquid Assets POS.
When your bar is slammed, nothing is more important than a POS than can keep up with the demands of your staff. Liquid Assets delivers every time. Not only is the underlying code optimized for speed, but we've included tons of features designed specifically to increase the productivity of your staff behind the bar.
We've carefully analyzed every tap a user needs to make to complete a sale or perform a common task so we can POS interaction to a minimum. With Liquid Assets, you can perform the same tasks with less interactions. That means that your staff spends less time interacting with the POS and more time making drinks (and making you money).
We've developed specific features to ensure that your staff is both accurate and quick. With features such as instant items requiring a single touch to closing a tab to a credit card with one tap, it's never been faster to complete a sale. What's more, our speed driven features also result in more accuracy for your bartenders by automating tasks such as timed discounts and chained items.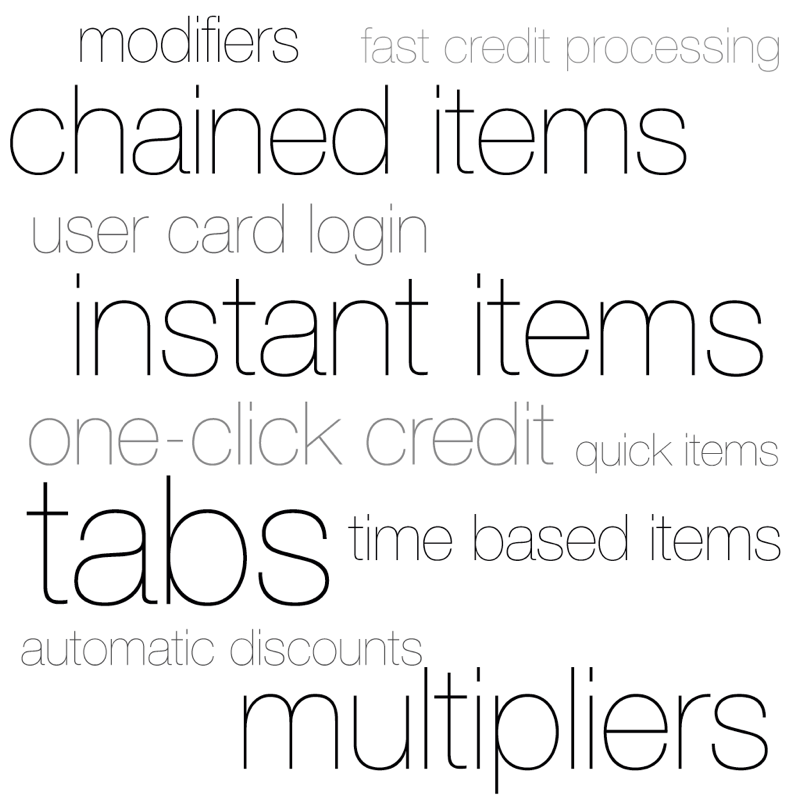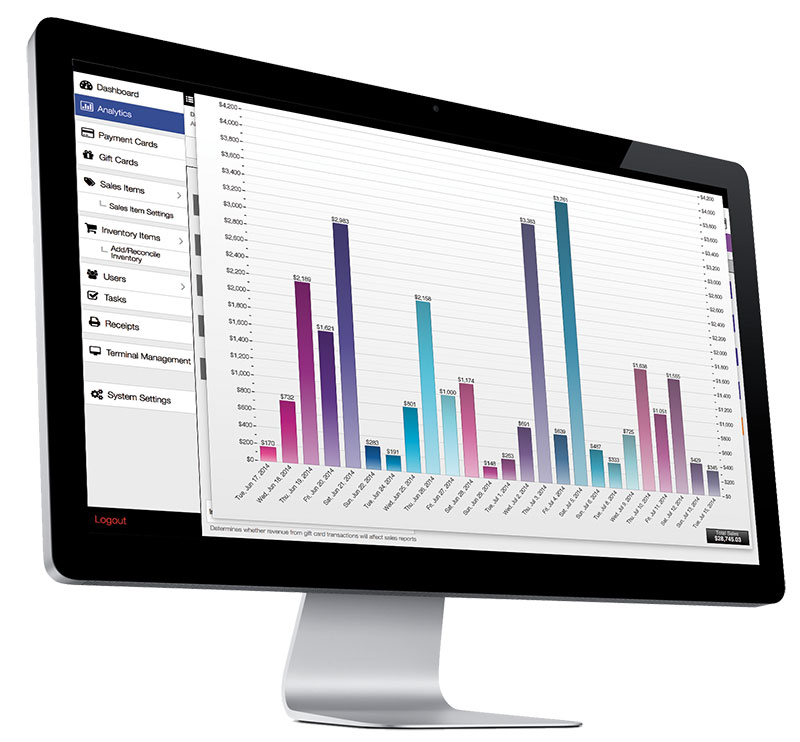 What good is data without a meaningful way to look at it? We know a picture is worth a thousand words (or maybe dollars), which is why we've built in useful, easy-to-understand graphs and reporting.
Within seconds you can access useful graphical reports such as yesterday's sales, this week's total, your YTD, or even compare the last few Saturday's sales over a period. Either print the report to your receipt printer, view it on screen, or even view some reports on the go on your iPhone.
Sales are just a part of the equation. Inventory costing is what moves Liquid Assets from a great POS to a complete management application. Generate reports on your best selling items, most costly items, and more. See what inventory adjustments have been made, daily costs, or revenues by item. While pretty sales graphs are nice (and we have 'em), managing your bar requires so much more, and that's where Liquid Assets delivers.
True Inventory Management
You'll find many POS systems today, be it iPad or otherwise, advertising some sort of inventory tracking...but don't be fooled. There's a big difference between the "sell an item, subtract one from stock" type of inventory and a true inventory management system. Liquid Assets includes true, advanced inventory management.
A Solution With Multiple Ingredients
Sure, a POS with inventory tracking may be able to pull that one beer you just sold out of inventory, but how about the long island iced tea that has (at least) four different liquors. With Liquid Assets you can track exact measures of ingredients down to the lemon wedge. Whether you're making that craft cocktail with multiple ingredients or your house specialty shot, accurate inventory requires that every ingredient is accounted for, and it is with Liquid Assets.
Track Inventory, Make More Money
Over-pouring, theft, and not ringing in sales are major problems in the bar industry costing owners profit. Proper inventory tracking can save you thousands in lost profit and, until now, that required a constant watch on your employees or third party inventory management. Liquid Assets allows you to track every ounce of your inventory so you can make more money. We've also included in time saving inventory features such as instant vendor-specific order lists, inventory scanning, and simplified inventory reconciliation.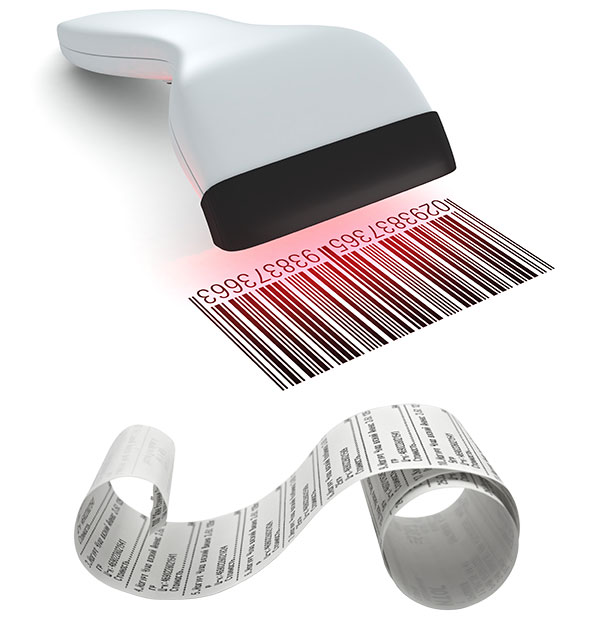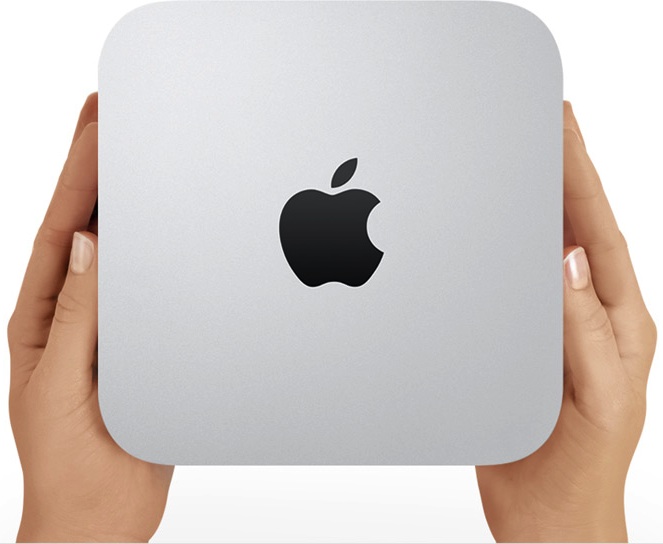 It's nearly impossible to find a great POS software that meets all of your business' needs and is reasonably priced, add Mac support and forget it. That is, until Liquid Assets. We've brought what people know and love about the Mac to Liquid Assets.
The Mac has become world-renowned for it's security, ease-of-use, and premium features. We've leveraged the qualitys of the Mac and built Liquid Assets on the ultra stable and secure Mac OS X platform.
We offer two great options to get running on Liquid Assets—a pre-loaded, completely configured Mac mini or bring your own compatible Mac computer. We don't force you in to buying a proprietary computer that only works with one POS, it's your hardware, use it how you like. Get Liquid Assets up an running on the computer you already own and just add hardware as you need it. The only hardware we require is the Essentials package which includes our encrypted credit card reader.
Liquid Assets is built on a popular, robust database platform to ensure the ultimate in stability, reliability, and compatibility with OS X. As a member of the FileMaker Business Alliance, Liquid Assets is a certified
FileMaker Solution
.
Secure, Stable, and Reliable
The combination of Mac OS X and FileMaker Pro provide for an incredibly stable and secure platform for Liquid Assets. What's more, there's little to no waiting on compatibility with new OS X (Mac) or iOS (iPhone/iPad) releases.
Every Liquid Assets monthly subscription includes a licensed copy of FileMaker Pro. Additionally, monthly subscriptions include free updates to both Liquid Assets POS and the latest releases of FileMaker Pro.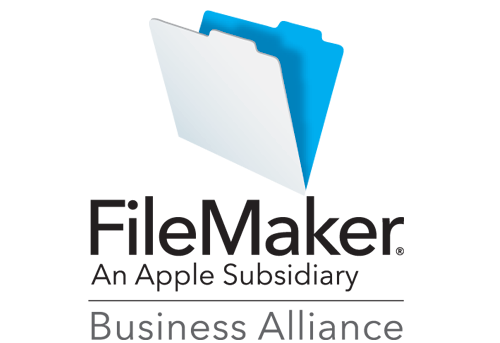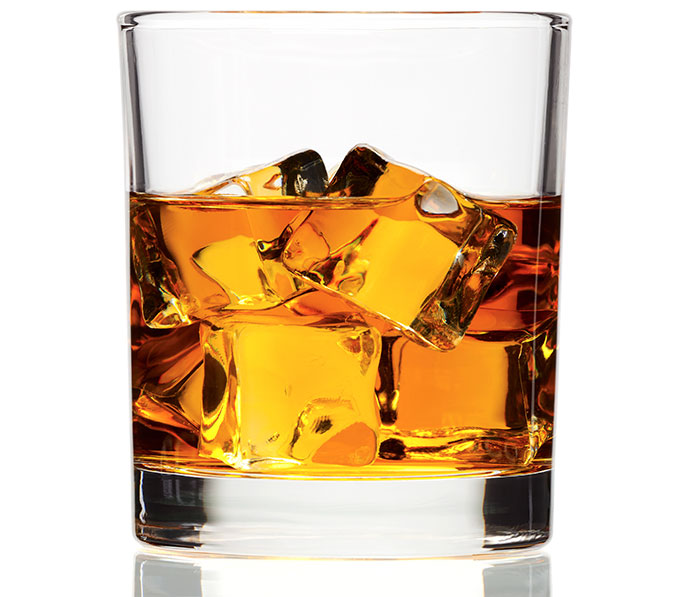 Liquid Assets was developed by professionals in the bar and nightclub industry from the ground up. Without any preconceived notions of what a POS "should" look like, we designed every element based on direct input from staff, years of real-world testing, and constant usage analysis. The result, a POS truly designed to be used behind the bar.
Users and staff constantly comment on the ease-of-use and powerful features of Liquid Assets compared to popular POS alternatives in the industry. Why? Because we make sure Liquid Assets makes service faster while providing essential management functions mysteriously missing in most POS systems, such as inventory management.
Just the Right Amount of Features
Too many features is quite possibly just as bad as a lack of features. We don't take the "why not" approach when deciding whether to add in a feature, we look at the necessity and impact it may have on the normal workflow. While many POS systems may work in a bar, they're not optimized specifically for a bar and, as a result, there are too many features that just don't make sense.
Business Critical Statistics
Many iPad POS systems may look pretty, but fall short when you need business critical information. Liquid Assets looks great, is easy to use on the front end, and provides all the business critical statistics you need to make more money.
Profit, Sales, Expenses: It's All Here
Sales data is helpful, but that only provides a fraction of the picture. By including full inventory management, Liquid Assets can provide a full picture of your business. See actual liquor costs per item, most expensive or profitable items, and actual inventory usage for a full picture of what's being sold behind the bar (even if that Grand Marnier only gets use a half ounce at a time).
Daily Statistics Delivered
Get your data delivered directly. Whether you want to load up current sales statistics on your iPhone during a busy night to see where the bar stands, or view your daily sales summary via email (including hourly sales and most sold items), Liquid Assets has you covered.