Credit Card Funding Options
Liquid Assets provides a variety of funding options to meet the requirements of your business. See the funding schedule below to choose from the best option for your particular needs.
This is the default funding option and is included at no additional charge.
The next day funding option, ideal for late batch closures and next day funding. Accelerated Funding is available for $9.95/mo.
Certain eligibility and other restrictions, terms, and limitations apply; limited availability in Canada
The funding option ideal for late night businesses who need quick access to their funds. Same Day Funding is available for $19.95/mo.
Same Day Funding requires deposits in an account with Wells Fargo Bank.
All times are in Eastern Standard Time.
Batch Close: Any transactions "closed" (using the Capture Funds function within Liquid Assets) before the time listed, this does not include transactions which have only been authorized.
Funding: Time at which funds are deposited in to merchant's bank account. Banks and bank accounts have their own funding procedures so timing of deposits showing will vary depending on the institution.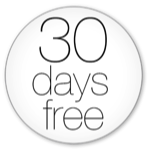 Try It Free For 30 Days!

We know choosing the right POS for your business is an important decision, that's why we're here to make the process as easy as possible! We give you a full 30 days free to try Liquid Assets, provide you with free setup assistance, and even offer full service installation options. Still need more information? Schedule a live demo with us and we'll show you exactly how Liquid Assets can start making you more money!